To deliver clinical information that saves lives and saves money, OBS Medical are working with some of the world's leading healthcare organisations, hospital data service providers and medical device manufacturers.
Hospital
---
EME – Excel Medical Electronics

Excel Medical is an innovator in medical device data acquisition, storage, and clinical integration for hospital enterprises. We improve data, workflow, decision-making, and patient care across the hospital ecosystem. Our software technologies go to the heart of the things that matter most in today's medical settings, and make them better. Better for clinicians, nurses, techs, administrators – and most importantly, better for patients. Our technologies are used by more then 80% of the top medical centers and children's hospitals in the United States as well as leading healthcare facilities throughout North America, Europe, Australia, and Asia.
Visensia® The Safety Index features in Excel Medicals next-generation clinical decision support solution – WAVE for advanced and early detection of patient deterioration in acute care settings.
WAVE is the only complete platform to move caregivers effortlessly from a reactive healthcare delivery system to a predictive one that is actionable and user-friendly.
External Website: EME – Excel Medical Electronics
Press Releases:
---
Therapeutic Monitoring Systems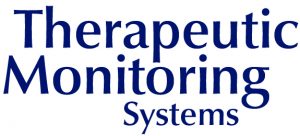 Therapeutic Monitoring Systems (TMS) develops clinical decision support software for use in critical care medicine. TMS transforms the way patient monitoring is used and markedly improves patient care, by turning waveforms variability into clinical decision support software at the bedside of critically ill patients.
OBS Medical and TMS have partnered to provide a suite of complimentary AI driven technologies to enhance patient care.
For more information, visit https://therapeuticmonitoring.com/partners
External Website: Therapeutic Monitoring Systems
In the news:
---
Remote Patient Monitoring
---
Qardio

Qardio is a health technology company that operates at the intersection of cardiology, remote monitoring, and medical SaaS. Qardio's suite of remote monitoring solutions provide improved outcomes for care providers and their patients via improved workflows and diagnostic yields, reduced cost, and ease of use.
QardioMD+VSI is a remote monitoring solution that combines the data from Qardio's range of award winning and medically accurate wearables, with the Visensia® predictive algorithm. This combination allows Clinicians to remotely review a patients' vital signs in real time and to prioritise those patients according to the Visensia risk stratification algorithm – Visensia Safety Index (VSI).
For more information, visit www.getqardio.com/qardiomd-vsi/
External Website: QardioMD+VSI
Press Releases:
---
Caretaker Medical

CareTaker is the worlds most innovative patient monitor. Using only a simple finger cuff to measure Continuous Beat-by-Beat Blood Pressure ("cNIBP"), Heart Rate, and other physiological parameters enabling safe, secure, and accurate remote patient monitoring via our secure Android App, HIPPA-compliant Cloud Portals, or interfaced with other patient monitoring systems.
CareTaker sets a new standard in mobility, simplicity, and cost, enabling continuous realtime monitoring as patients traverse the full continuum of care, within the hospital, during transport, and after discharge.
OBS Medical and Caretaker Medical are cooperating closely to integrate our technologies to bring the capability of Caretaker to continuously monitor key physiological vital signs and for Visensia to enhance this data for the advanced and early warning of patient deterioration.
External Website: Caretaker Medical
---